---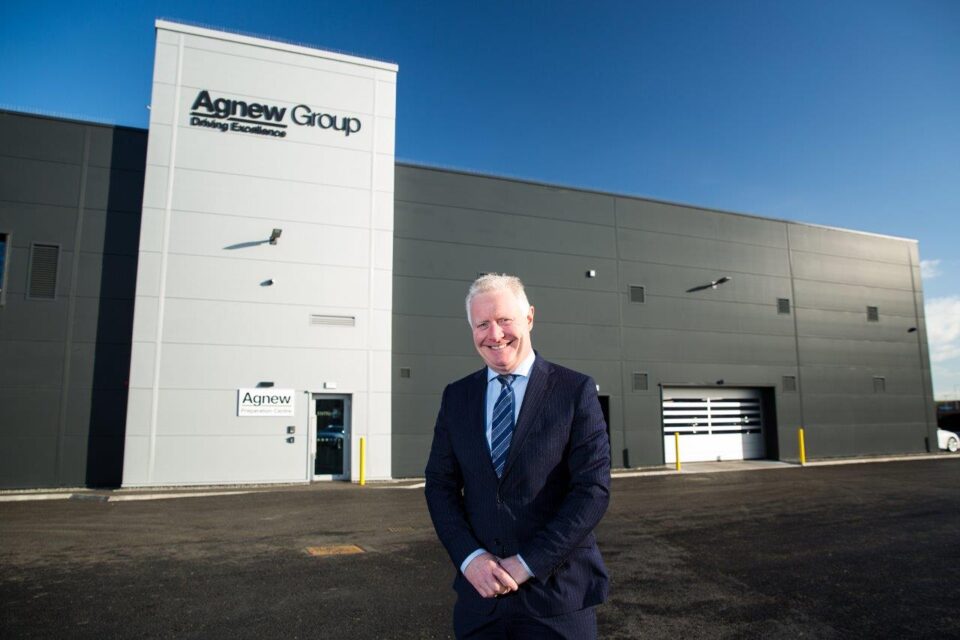 Agnew Group has invested a staggering £6.5m in company infrastructure that will enhance the customer's experience.
A new £3.5m, 23,000 sq ft Bodyshop, Valet and Vehicle preparation centre at the rear of the Titanic Quarter complex will support the reconditioning and improved turnaround of used car preparation, while a £3m EV charging network will accommodate the growing needs of electric car users.
With 15 dealerships across Northern Ireland, a dedicated leasing provision, body repair centres and trade parts operation, the Agnew Group doesn't view the investment as a bold move, rather an essential step that will give the company more control of the end-to-end process, while ensuring exacting standards for customer customisation.
Yuile Magee, Group Managing Director at Agnew Group, says: "In 2020, Agnew Group registrations outperformed both the NI and UK market trend. Agnew Group registrations accounted for 22% of all NI registrations in 2020 up from 20% in 2019. This growth was achieved by integrating efficiencies and learnings from forced closures in 2020 into our business model to enhance agility.
"We are constantly analysing our business processes, market trends and developments to see where we can add value for our customers.  We know that the £3.5m investment in a state of the art 23,000 sq ft Bodyshop, Valet and Vehicle preparation centre at our Titanic Quarter complex and £3m investment in EV charging network will support growth sectors in our business."
---