---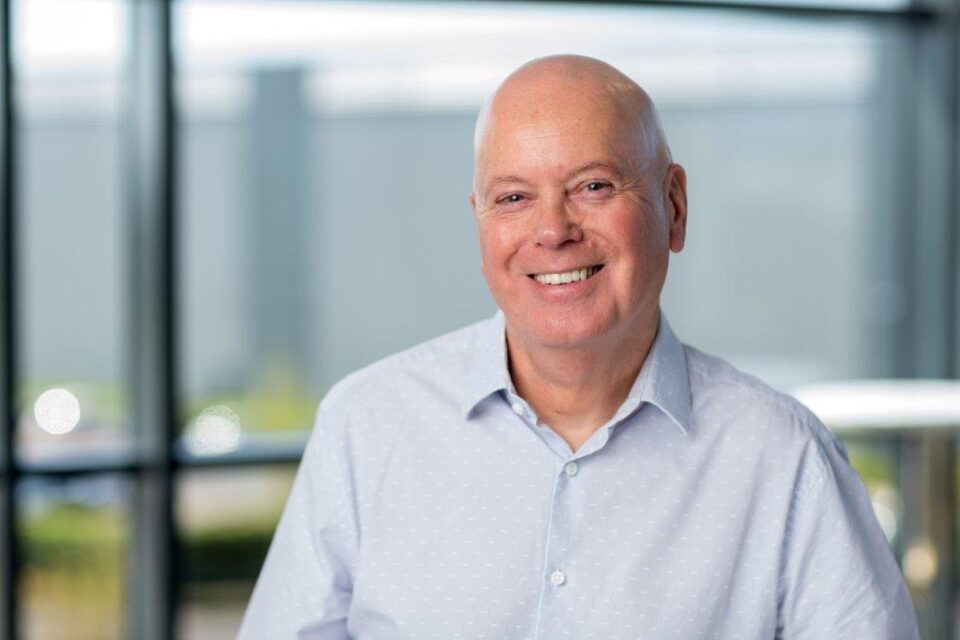 Bob Wiffen
Operations Director, Euro Car Parts Team P R Reilly
Tell us about your career so far?
I started out at Woolworths before moving to a DIY company called Do It All, and then a few years later, a role opened up for me at Halfords. I progressed to Divisional Director level and was responsible for the business's retail and garage network in my division. It was at Halfords that I met Andy Hamilton, who has since become CEO of Euro Car Parts (ECP), and who I still work with to this day.
Andy joined ECP three years before I did, and I joined him in 2013. After three years as a Regional Manager, I moved into a European role alongside Andy, looking after market research, branding, marketing and garage concepts, and working on the launch of AutoEducation – our market-leading training solution for independent garages. Together with Andy and another colleague called Lee Chapman, I travelled all over Europe, learning from best practice, helping the international business become more aligned and making some great friends along the way. Understanding the cultural nuances in different markets was invaluable preparation for my move to ECP Team P R Reilly last year.
Did you plan to get involved in this industry?
The short answer is no because I was approached for the role, but given my time again, I wouldn't change a thing! There's so much to learn in this fast-changing industry and it's personal and professional development – for myself and my people – that keeps me motivated. I used to go on a training course one Saturday every month with our Business Development Managers (which I think surprised them a bit!), but I wanted to improve my parts and technical knowledge quickly, so I could support my Branch Manager team as effectively as possible.
I also think working in the aftermarket plays to my customer service strengths. My background is in mainstream retail, but unlike working on the high street, we don't just wait for customers to come to us. We are proactive and build meaningful relationships with customers, encouraging loyalty by offering services that are the right fit for them, and that support the development and sustainability of their individual businesses.
What was your biggest disappointment?
I was really disappointed when Woolworths closed – even though I'd left the business in 1984, I still had friends there, and it was where I started out. It's sad to see high street names struggling to change with the times – I'll always look back fondly on my time at Woolworths and I'm so grateful for everything I learnt there.
What was the best piece of advice you ever received?
An old manager once told me, 'always trust your intuition'. It can be difficult to speak up in a meeting – especially if you can't put your finger on why you think something's not right – but it's better to buy some time and say 'let's go away and have a think about this', than to rush into making the wrong decision.
Whom do you most admire?
Football legend Sir Bobby Robson, for his dignity, honesty and strength of character.
What is the most difficult aspect of your job?
Getting the balance right between 'push' and 'pull'. Euro Car Parts was historically a highly-focussed sales organisation, but the past few years have seen a mindset shift towards involving our customers and employees in what we're trying to achieve. We want to be a supportive partner for independent garages, so it's important to understand their points of view – which is the right way to do business, both commercially and culturally.
What is your most effective or personal asset?
I take a genuine interest in the people I work with, which helps me build meaningful, effective relationships with them. Soon after I moved to ECP Team P R Reilly, we went out to see all of our branch teams across Ireland to find out what kept them awake at night. All of them told us they needed more Korean and Japanese parts, so we listened to them and adapted the range to suit the profile of the Irish car parc.
You've won the lottery. What car would you rush out and buy?
I wouldn't buy a car… I'd get a VW iBuzz – the electric version of the iconic campervan. I'd travel around Europe in it with my wife. If you don't know what I'm talking about – Google it, it's beautiful!
How do you relax?
I love fishing and reading – and I'm a lifelong Newcastle United fan.
Tell us something surprising about yourself…
As a Geordie who works in the automotive industry, people probably wouldn't expect me to enjoy opera and poetry! I don't talk about it much, but I especially love the work of Robert Frost and Wilfred Owen.
---
Trending Now