---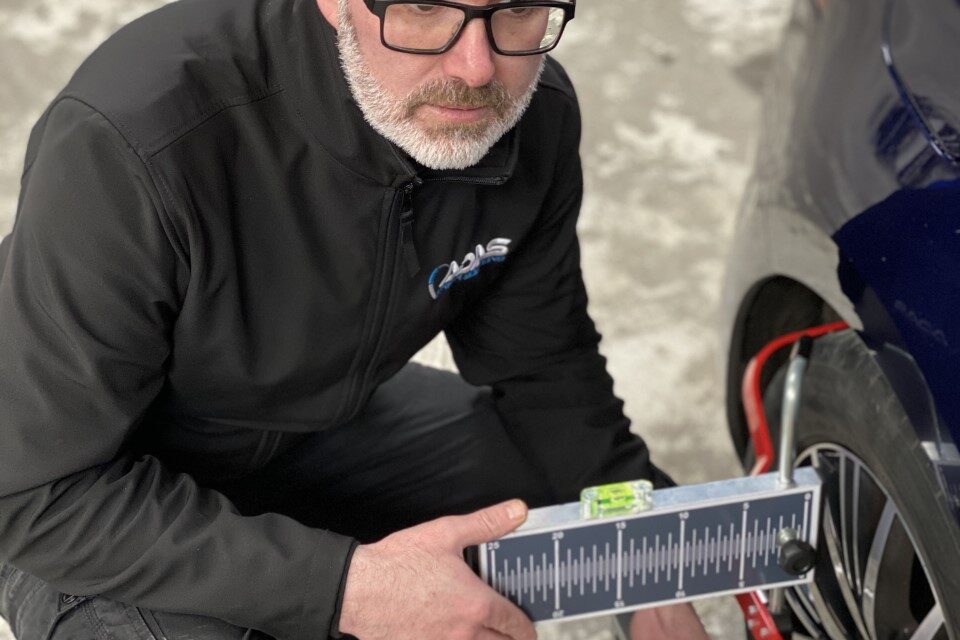 The ever increasing amount of technology and electronics in cars makes it difficult for garages and workshops to keep up to speed on the latest developments such as Advanced Driver Assist Systems (ADAS.) Even a relatively simple job such as replacing a damaged windscreen, grille or headlamp can result in the ADAS system needing recalibration.
Gareth Matchett now offers a mobile ADAS system recalibration service using a Hella Gutmann CSC calibration system. As Advanced Driver Assist Systems (ADAS) become more prevalent in the vehicle car parc, it is vital that all independent workshops have someone properly trained to handle working on these systems.
Hella Gutmann Solutions (HGS) has been the market leader in this area for many years, ensuring technicians are able to correctly recalibrate the cameras/radars in vehicles and educating them about the complex technologies involved. Gareth has been trained in the use of the Hella Gutmann equipment.
Gareth wasn't an out and out petrolhead growing up, his flair was more communication and retail. His very first job was collecting glasses in a bar in his hometown of Banbridge and that taught him the importance of communicating with customers and getting to know them and establish a relationship with them. This set Gareth up for a career in management with various big named retailers which included Halfords and he progressed through a number of stores working first in Newtownabbey then Dundalk and Drogheda.
After Halfords, he moved to Euro Car Parts and stayed with the company for 6 years, managing all the different branches from Boucher Road Belfast, to Londonderry and Portadown. After seeing the Hella Gutmann ADAS CSC calibration system while working for Euro Car Parts he spotted a gap in the market as all new cars have this driver aid system fitted and any vehicle in a fairly small accident or needing a windscreen replaced will need the ADAS system recalibrated. Only currently franchise dealers have this system installed so Gareth now offers both a mobile service and a workshop facility in Lisburn.
Currently quite a number of leading BSI 10125 bodyshops around the country are already using Gareth's services.
Gareth has also acquired licences for some VM software such as VW Group's ODIS, Mercedes Xentry and BMW's ISTA system allowing Gareth to programme new control modules saving that extra trip and added time to a franchise dealer. Gareth can work on vast coverage of ADAS systems, brands including VAG group, Mercedes, BMW plus many more. "Usually my work is the very last part of repairing a damaged car and I offer where possible a same day service offering a much quicker key to key time," says Gareth. Hcan be contacted via his website www.ADASDriverSolutions.com
---
Trending Now