---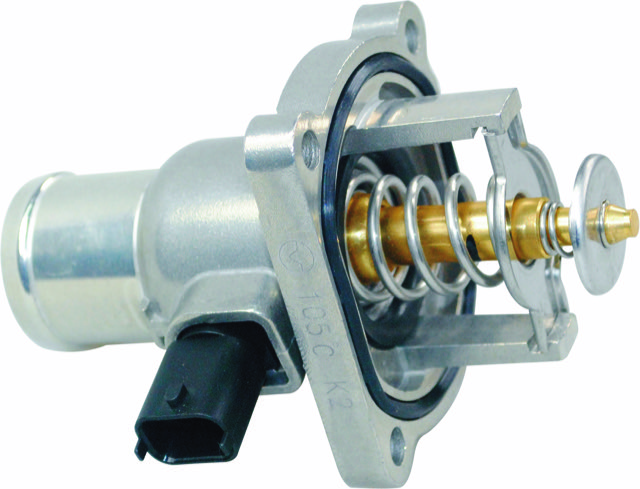 Why choose Dayco thermostats?
• Dayco provides a complete range of thermostat components – from single thermostatic valves and thermostats with flanges to complete housings with sensors
• Products equivalent to OE quality and performance
· More than 200 thermostat codes
· All components are tested and verified during production to guarantee the highest quality
• Wide and continually expanding range with wide coverage of the circulating vehicle parc
• New packaging that enhances the brand identity and product integrity
• On-line and traditional paper catalogues for quick and secure identification of the correct product for the application
• World leader in automotive technology for over 110 years
To aid their identification and ensure they align with the correct application references, Dayco thermostats carry the prefix DT followed by a four figure part number. However, they also feature a final letter – F, H or V – which refer to the thermostat's type: flange, housing or valve.
The role of the thermostat is to effectively control the flow of coolant around the cooling system and allow the engine to reach its optimum working temperature as quickly as possible. Dayco thermostats are designed to efficiently accomplish this objective for all engine types, while also satisfying three key requirements: reduced fuel consumption, reduced emissions and reduced wear and tear
For more information regarding OEM quality thermostats or the power transmission products in the Dayco range, please email: info.uk@dayco.com or visit: www.daycoaftermarket.com
---
Trending Now