---
Allied Nippon is one of the world's leading manufacturers of automotive friction products, supplying a plethora of OE, Private Label and Aftermarket clients. Famed for delivering premium-quality reliable products, the brand is well positioned to speak with authority on friction products and as such we have spoken with their director of braking Keith Ellis to ask for his insight on the historic problem of brake noise.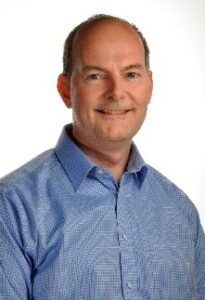 "Brake noise has been a common problem for drivers since motorised vehicles started to replace the horse and cart." Said Keith Ellis, Allied Nippon, Director of Braking "Arguably, the most common form of noise is brake squeal; put simply, squeal is caused by vibrations that result from the interaction between a brake disc, brake caliper, and brake pad. This squeal is more-often-than-not directly influenced by various internal and external factors including the temperature of the disc or pad, the ambient temperature in which they are operating, the speed that the vehicle is travelling at and the pressure being exerted under braking.
"The shape of a brake pad can also influence brake noise, particularly under light braking pressures; the wrong shape can result in excessive noise which is why you will see such a variation in pad shape by make and model. Here at Allied Nippon we fully appreciate the issue braking noise presents and have invested heavily in an array of noise prevention technologies including the development of our OE-type RMR backing shim which is fitted to the most popular references in our Aftermarket range.
"When looking at shims, it is vital to understand that not all are created equal, the materials used, and the performance offered varies massively. At one end of the scale, you will find simple applications using bonded gasket paper, at the other, you will see more premium applications employing complex laminations and various material layers.
Allied Nippons unique 'RMR' shim, so-called because of its multi-layer Rubber-Metal-Rubber construction, sits firmly in the premium category, and integrates seamlessly with our noise limiting NAM112A friction material, plus chamfers and slots which are prevalent across brand's entire brake pad range. Rigorously tested, both in the laboratory, and out on the road, Allied Nippons 'RMR' shim clearly demonstrates a superior level of acoustic refinement versus more rudimentary bonded paper or single-layer designs."
---
Trending Now